VH-PCB (2) Piper PA-28-235 Cherokee B (c/n 28-10771)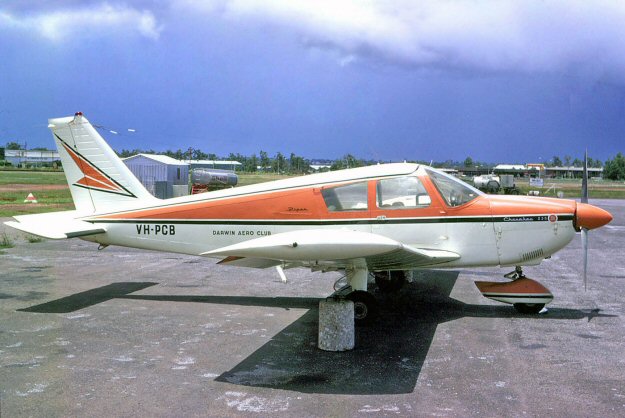 This Darwin Aero Club Cherokee was at its home base in February 1974 when the above shot, by
Robert Zweck was taken. It had had several previous owners prior to joining the club in August
1971. Today it is corporate owned in Mudgee, NSW.