VH-PAZ Piper PA-32-260 Cherokee Six (c/n 32-273)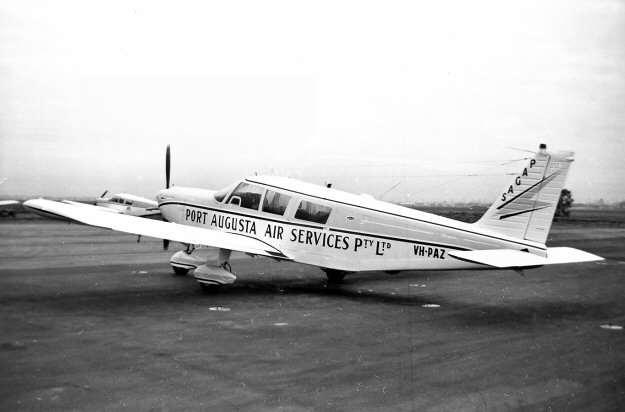 This PA-32 was visiting Adelaide Airport in May 1966 when this shot was taken. Photo via Geoff
Goodall. Port Augusta Air Services Pty Ltd, to whom it had been registered new during the prior
month, later went on to become PAGAS Airlines. Mike Madden saw it (below) a decade later at
Moorabbin. This Cherokee Six then had several other owners before crashing in mountainous
terrain near Toowoomba, Qld on 1 September 1989. The aircraft had been hired to fly from
Archerfield to the races at Birdsville when it appears that water in the fuel lines had caused engine
failure.