VH-PAX Piper PA-24-250 Comanche (c/n 24-3219)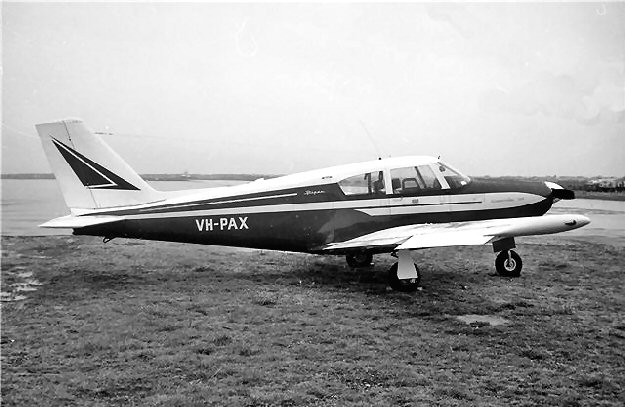 This Comanche 250 was photographed at Adelaide Airport by Geoff Goodall in October
1962, having been imported the previous month by Queensland Piper agents Commerce
International Pty Ltd of Archerfield. It later was a participant in the Ansett Air Race and
Greg Banfield saw it at Bankstown during the overnight layover on 29 March 1964 (below).
It had been entered by noted western NSW agricultural aviator J.D. Hazelton of Orange.
VH-PAX had several corporate owners over the years mainly in NSW, but is no longer
registered.