VH-PAV Cessna 180B (c/n 50552)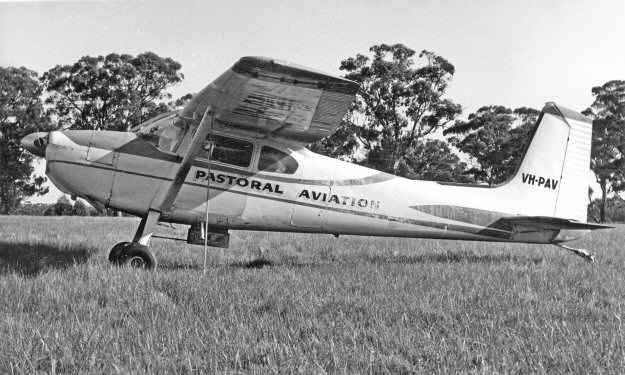 Here's the Cessna 180B VH-PAV (ex N5252E) on an agricultural strip near Albury NSW in 1966
while a cropduster with Pastoral Aviation Pty Ltd of Albury. It later went to Riversdale Pastoral Co
(Pty) L:td of Kerang, Victoria. Photo from the Geoff Goodall collection. It is seen below, some
15 years later at Swan Hill in November 1981 in this shot by Nigel Daw. By that time it had been
rebuilt and restored to a four seat tourer by current owner John Dorward John still owns it and
had it re-registered VH-BJD some time ago . George Canciani saw it in this guise at Essendon
in October 2012 (foot of page).