VH-PAM Piper PA-28-235 Cherokee (c/n 28-10171)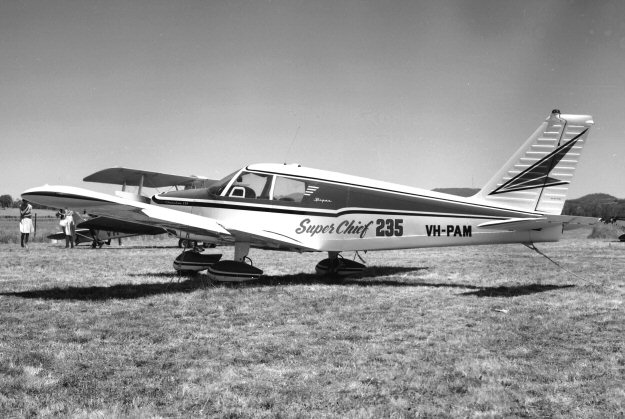 Photographed at Orange, NSW in February 1966 by Greg Banfield, this Cherokee has been
elevated by its owner to the rank of 'Super Chief' . Piper, however, called the 235 straight
Cherokees, although later variants would be known as the 'Charger' and 'Pathfinder'. First
registered in March 1964, this Cherokee is still current, and registered to an owner in the
Melbourne area.