VH-PAD (2) Beech E-33 Debonair (c/n CD-1142)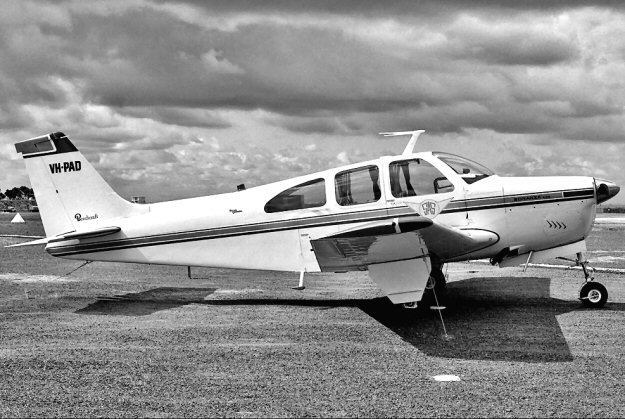 When this nice B&W shot was taken by Danny Tanner at Moorabbin in November 1979 this
Debonair was owned by Sunland Aviation Services (Pty) Ltd of Rocklea, Queensland.. The
logo is enlarged below. Tony Arbon's shot following that was at Archerfield in June 1984.
The DFebonair had several mishaps over the years, including a crash near Brisbane in 1968,
but was restored and eventually sold in the US in November 1992 as N130WB. Oddly, I
part owned an early Bonanza in the late 50s with the same "last two'", namekly N109WB.