VH-PAC Piper PA-23-250 Aztec C (c/n 27-2827)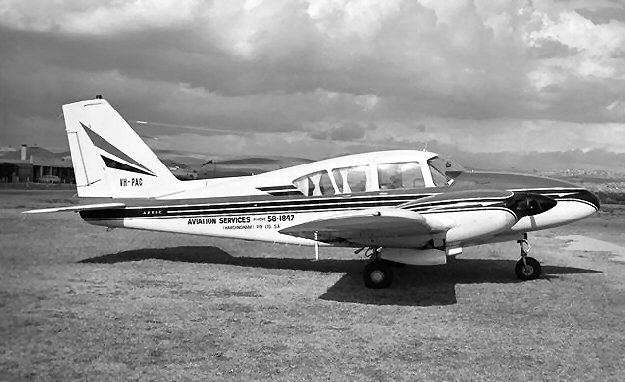 This Aztec, seen at Parafield in May 1967, was a demonstrator belonging to Aviation Services
(Hardingham) Pty Ltd of Parafield who held the SA Piper dealership for several years, when the
above photo was taken by Geoiff Goodall. Aviation Services Ltd traces its history back to the
early 1950s at Parafield as a maintenance organization to the rag and tube era, becoming Auster
dealers and then Beagle agents, selling three new Airedales locally before the founders retired and
the company was refinanced as a strictly modern-metal dealer of Piper wares. VH-PAC was
formerly N5706Y. It crashed in December 1999, and the remains were to be seen in Schutt's
hangar at Moorabbin for a while, although I doubt they are there now.