VH-NGG Avro 652A Anson 1 (c/n unknown)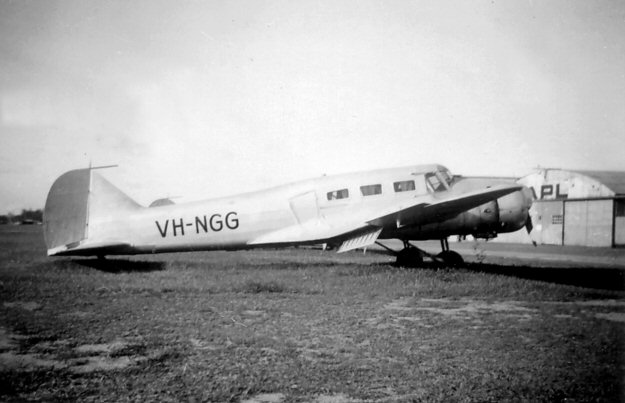 This ancient Anson was formerly owned by Guineas Air Traders from 1947 to 1951. This
shot was taken outside the old Aircrafts (Pty) Ltd hangar at Archerfield, Brisbane in 1951.
The aircraft was placed into storage there but what became of it is not known. It probably
just rotted away. Ex RAF/RAAF MG729, incidentally.