VH-MZK (1) Cessna 180 (c/n 32235)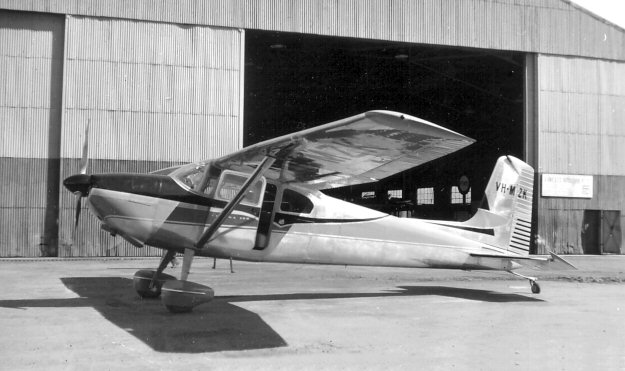 When the dollar import restrictions were finally lifted in Australia in the late 1950s, many of the
early Cessna 180s imported were immediately put to work as crop dusters. This one wasn't
and remained a rather immaculate personal aircraft. This shot was taken at Moorabbin in 1957.
In 1960 it was re-registered VH-MZR and two years later acquired by Super Spread who did,
in fact, convert it into a cropduster and re-registered it VH-SSE. It flew as a privately owned
machine as VH-SSE for many years and then, in February 2002 it was given a complete overhaul
and, (unusually for Australia) reverted back to its original registration of VH-MZK.