VH-MWJ Bech 70 Queen Air (c/n LB-29)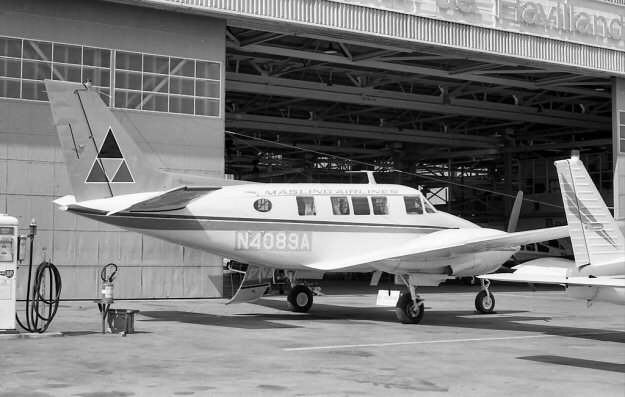 With a stick-on ferry registration in dayglo orange and white, N4089A was photographed by David
Carter in Masling markings at Bankstown in 1970. A few weeks later David snapped it again at
Bankstown (below) this time as VH-MWJ. Masling was at the time going through rapid expansion
and the network stretched from Brisbane to Melbourne. Turned out it was stretched too far and
four months after –MWJ was delivered in May 1970 Masling went into receivership . Jack Masling
retained two Queen Airs and started afresh. The third Queen Air, –MWJ, went back to Hawker
de Havilland, which also retained to the yet-to-be registered VH-MWK -MWJ was placed with the
Royal Flying Doctor Service, which named it

"Fred Ryle"

. It served in the West and also was attached
to the RFDS Victorian division at one stage. By 2000 it was with Alligator Airways at Kununurra in
north-west Western Australia. On June 24 that year, while on hire to another operator, it crashed near
Leonora, on the WA Goldfields. The engine cowling detached on take off and while it caused no
damage, the Queen Air was not able to climb. A mile from the airport in struck a mound of mine
tailings and was destroyed. The pilot and six passengers survived.