VH-MWH Beech A65-8200 Queen Air (c/n LC-300)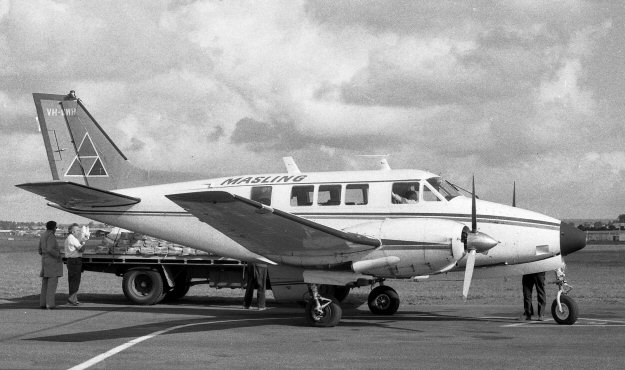 By the early 1970s, Masling Commuter Services (Pty) Ltd of Cootamundra, NSW had grown into
Australia's fourth largest carrier (in terms of passenger revenue miles) Although primarily operating
Cessna twins on commuter routes throughout NSW, it also owned the Queen Air seen above loading
newspapers at Bankstown in October 1973 in this nice image by Greg Banfield. When Greg saw it
again at Camden, NSW in June 1982 (below) it had been sold off by Masling. VH-MWH was current
until July 2006, when it was withdrawn from use and de-registered.