VH-MWD (as P2-MWD) Cessna 402 (c/n 402-0081)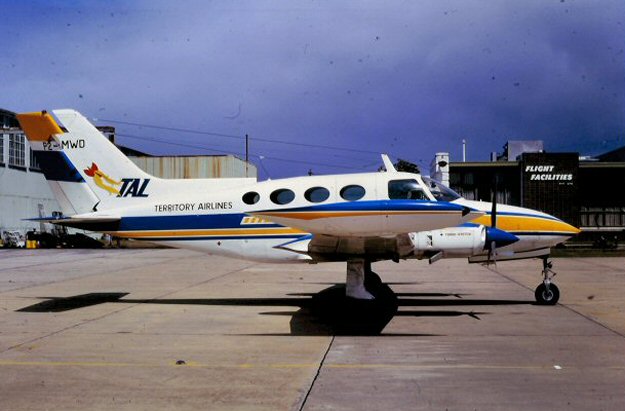 This Ben Dannecker shot shows this 402 after it had been re-registered in Papua New Guinea.
Delivered in June 1967 to Masling Airlines and operated on commuter runs between Sydney,
Newcastle, Cootamundra and Temora, it went to Territory Airlines in PNG in the February
1971. It became P2-MWD in May 1974 and then reregistered P2-GKA in 1977. David
Carter saw it as such at Bankstown in 1982 (below). P2-GKA crashed at Lake Murray a
year after this photo was taken (25 March 1983).