VH-MVR (2) Victa Aircruiser 210 (c/n 07-1)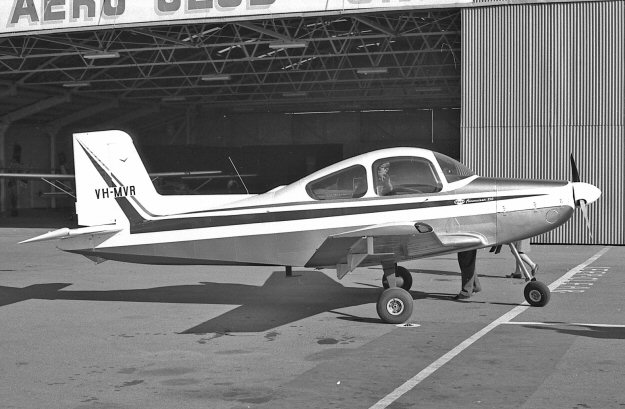 The Victa Aircruiser 210 was the 4 seat development of the two seater Airtourer 100s and 115
series which were in full production when the above shot was taken by John Hopton at Parafield
in September 1966.. The Aircruiser's first flight took place at Bankstown on 17 July 1966 and
it was to be offered with a choice of 180 hp or 210 hp Lycoming powerplants. However before
production could commence, Victa's Aviation Division was shut down on (20 January 1967) as
unprofitable following the Australian Government's refusal to grant Victa and other local aircraft
manufacturers Transavia and Yeoman Aviation tariff protection against American imports. By this
time the Aircruiser prototype -MVR had completed 200 hours of test flying and a Type Certificate
was granted in March 1967. The color photo below (# 2) is from the Bob Neate collection and
depicts the Aircruiser at Bankstown during its initial testing phase. It spent a decade in New Zea-
land from 1969 on, as ZK-DAH. Returning to Australia in 1979 it resumed a career as VH-MVR
again and is seen in image # 3 in a shot taken at Wangaratta, Victoria in March of 2003 by Glenn
Alderton. The Aircruiser is still flying and currently registered to Desmond Heffernan of Bega,
NSW. Malcom Larkin flew in it recently (October 2009) and sends picture # 4 at the foot of
the page which shows off the wing plan form to good advantage.


2.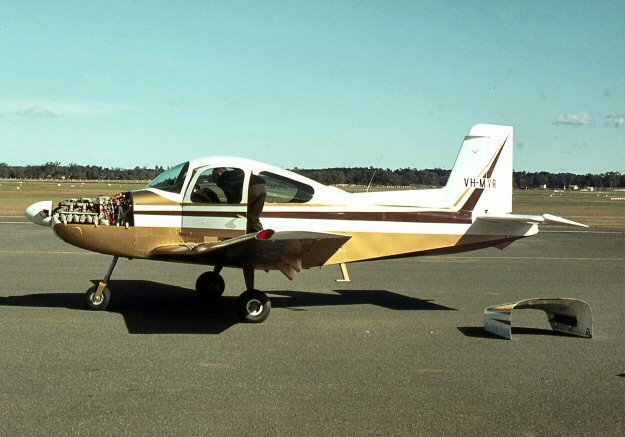 3

.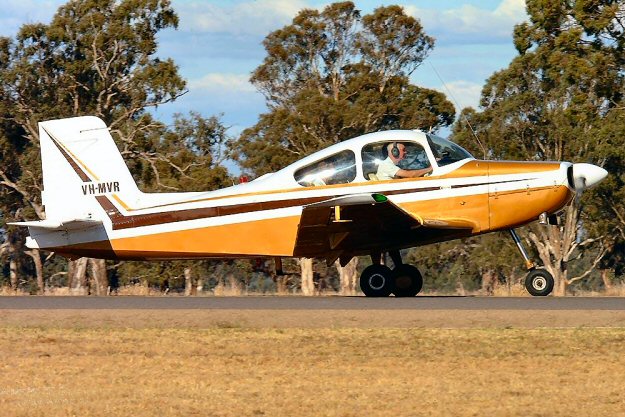 4.