VH-MVR (1) Victa R2 (c/n 02-1)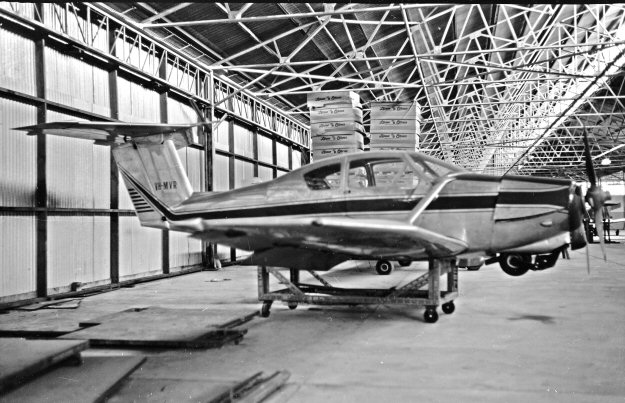 The Victa R2 was a 4-seat monoplane designed by Luigi Pellarini (designer of several other types
in Australia, including the Transavia Airtruk) and intended to be quantity producced by Victa Ltd.
In the event only the prototype was built and Victa elected to concentrate their manufacturing effort
in producing the 2-seat Airtourer instead. The R-2 was first flown on 15 Februrary 1961, although
testing ended in April of that year when the decision to produce it was abandoned. The stylish look-
ing machine was subsequently disassembled, and stored at Milperra until the Victa plant closed. It
was later taken to Bankstown where it remained in storage for many years. The photo above,
from the Geoff Goodall collection was taken by Richard Hourigan whilst it was in storage at Milperra.