VH-MVL Victa Airtourer 115 (c/n 66)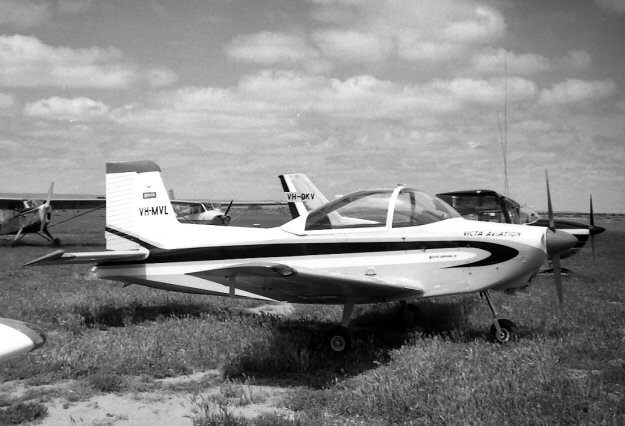 Geoff Goodall took the above photograph at Blyth, South Australia in October of 1964. VH-MVL
was one of two Airtourers (VH-UQX was the other) made available by Victa Ltd to commemorate
the 50th anniversary of Maurice Guillaux's 16-18 July 1914 flight between Melbourne and Sydney in
his Bleriot XI, carrying Australia's first official airmail.

Geoff's picture was taken soon after the historic
re-enactment and -MVF is still carrying

Victa Aviation

titling on the cowling. The two Airtourers re-
traced Guillaux's flight, adhering as closely as possible to the original timetable and carrying a large
quantity of commemorative mail.

Greg Banfield saw the Airtourer again much later at Cessnock,
NSW in May 1986. By that time it had lost its distinctive Victa livery. This machine was active for
a quarter of a century until it was written of in a crash at Old Bandana, Qld on 23 August 1990.