VH-MVG Victa Airtourer 115 (c/n 24)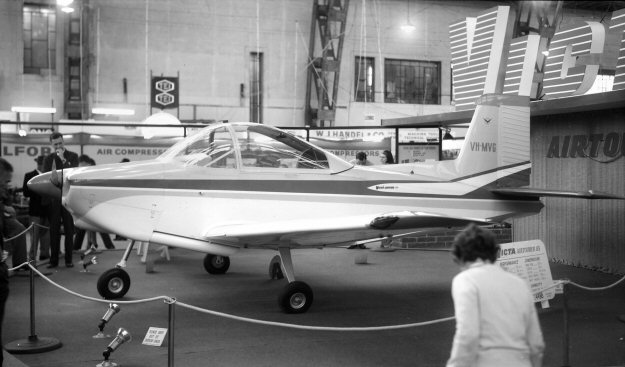 This Airtourer was displayed at the 1963 Sydney Trade Fair (26 July to 10 August) at the Royal
Agricultural Society's Showgrounds. Color scheme was a two-tone blue and white with flourescent
red tail top, wing tips and spinner. (Fortunately this ugly day-glo phase did not last long, - either in
Australia, or the US). . Soon after it left the exhibition hall -MVG was re-registered VH-FMA and
has remained that way ever since. Today it is registered to a business in Victoria.