VH-MVB Victa R-101 Gyroplane (c/n 1)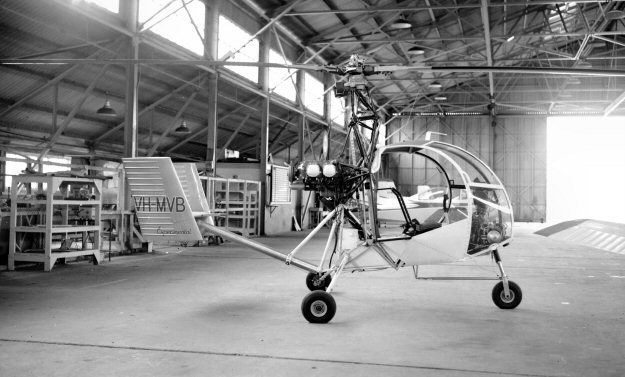 In addition to its develoment of the Airtourer, Victa Consolidated Industries also wanted to produce
a light, all-metal rotary-wing aircraft hopefully for both civilian and military use. The prototype of this
venture had its first flight in May 1962. It featured a tricycle undercarriage, twin-fin tail unit and a two-
blade main rotor with a pusher propeller driven by a 180hp Lycoming engine. Greg Banfield's shot
(above) was taken in the Bankstown hangar in February 1965. The autogyro was designed by John
Blackler and known variously as the R-101 and Project 67. When the company abandoned aviation
work in 1966 due to financial constraints, development of the Gyroplane ceased. AESL in New
Zealand, who took over Airtourer production, elected not to go ahead with furthering the cause of this
promisingly little craft. It is now preserved at the Camden Museum of Aviation in New South Wales.