VH-MUC Cessna 210A Centurion (c/n 57701)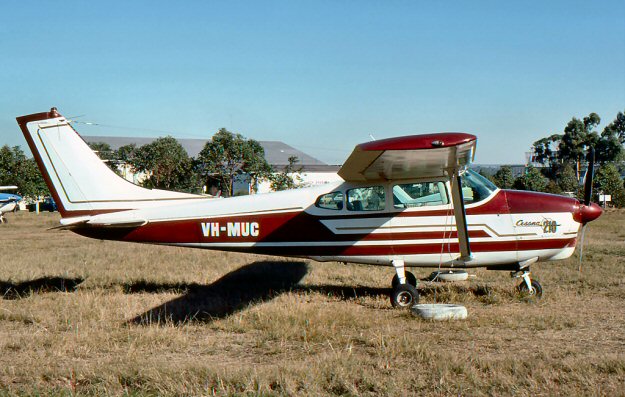 Originally with Illawarra Flying School as
VH-IAI
, VH-MUC was registered in October 1965.
Over the years the 210A spent time off the register as withdrawn from use – from February 1975
to January 1976 and again from August 1984 to April 1990. David Carter's picture was taken
between these absences, at Bankstown in 1978 when it was based at Inverell, NSW. Nice paint
scheme, except for the odd format of the rego. When -MUC returned to register in 1990 it was
sporting a modern pointed spinner that changed the whole character of the classic Cessna's lines.
The aircraft was current in November 2016 and based at Maryborough, Queensland.