VH-MTI Victa Airtourer 100 (c/n 127)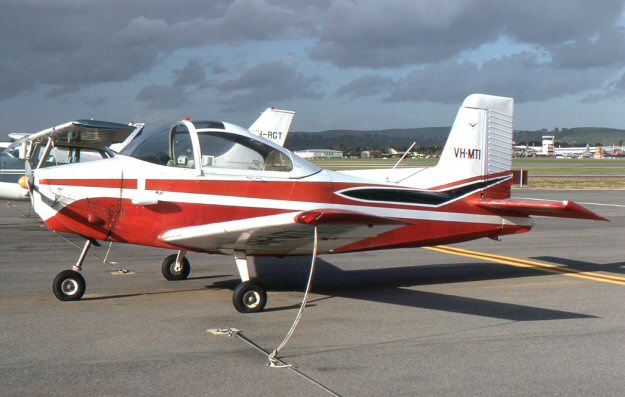 Registered in July 1965, VH-MTI suffered an accident at Blinman, South Australia on 29 Nov-
ember, 1969. And there its story might have ended except a month later Airtourer VH-BWS
c/n 88 crashed in South Australia. The two wrecks were turned into one craft, –BWS pro-
viding the wings and –MTI the fuselage and its future identity . The rebuilt aircraft was restored
to the register in August 1973 owned by Don Bunn, of Albury and a famed restorer of de
Havilland aircraft David Carter's camera caught –MTI at Canberra in 1976 on the occasion
of a major air show. It was current in November 2016 and owned by Gerry Lawson, of
Adelaide.