VH-MTB Victa Airtourer 100 (c/n 81)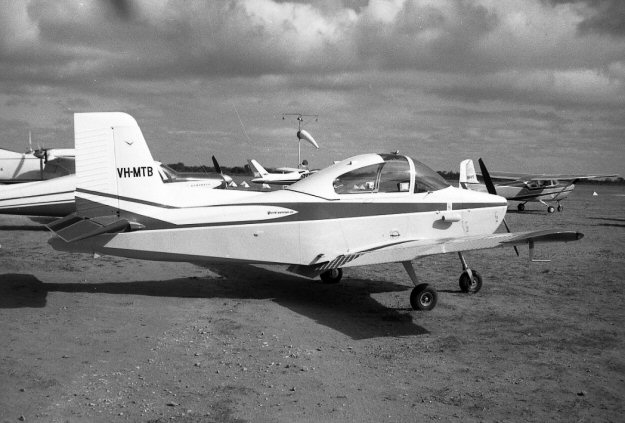 Here's -MTB under very threatening skies at Whyalla, South Australia in May of 1965. It is
sitting among a gaggle of imports which ultimately forced the fledgling local company out of the
light plane market. I keep hoping for an enterprise to resurrect this neat little model and re-
commence building them, but all recent attempts to do just that seem to have come to naught.
VH-MTB was re-registered VH-BWI when acquired by the Royal Aero Club of South Australia.