VH-MSC Piper PA-28-150 Cherokee B (c/n 28-307)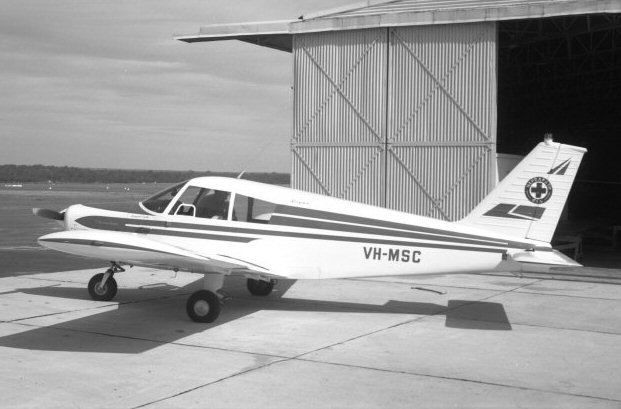 This Cherokee has the legend 'Naprapath - USA' around the medical cross on the fin and rudder.
Greg Banfield, who took the shot Above at Bankstown in June 1963, indicates that the aircraft was
finished in white with blue trim. It had been registered, new, the previous March. Naprapathy is
a branch of medicine evaluating and treating persons who may have neuron muscular conditions.
I am wondering if the choice of rego was a contraction of 'muscular'? (Naprapathy doctors,
[very common in Sweden], are,.like chiropractors, not required to have M.D. degrees but are,
nevertheless, state registered). Bob Neate saw the same machine at Condobolin, NSW in April
1964 (below). VH-MSC meanwhile is still going strong, and is now registered to a private owner
in West Australia.