VH-MPR (2) Cessna 172B Skyhawk (c/n 48154)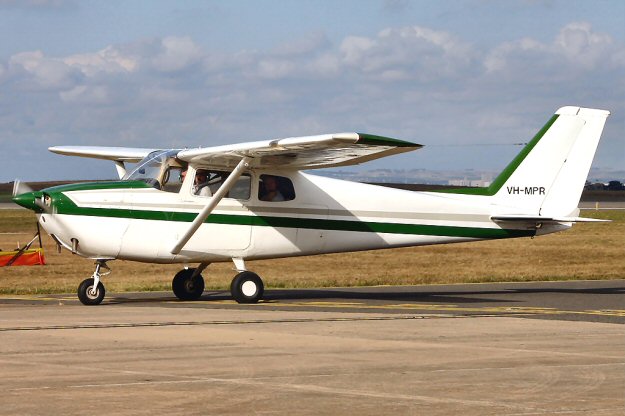 First registered in January of 1961 as VH-MBR, this early 172 is still going strong, as evidenced by
Phil Vabre's shot of it (above) taken in 2005. Formerly N7654X, I am not sure when it was re-
registered as -MPR. Clearly not much paint was required to effect the change!