VH-MPR (1) Callair A-9A Quail (c/n 1233)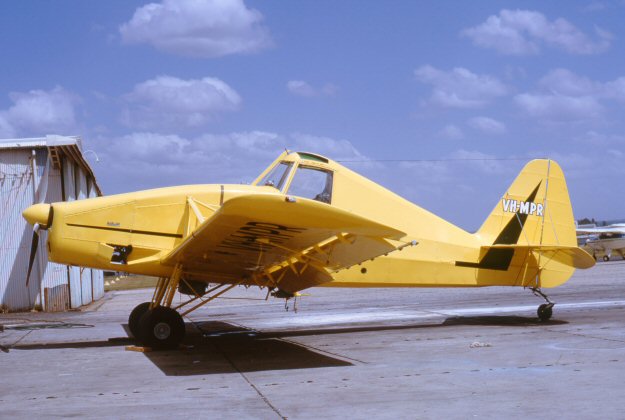 Here's VH-MPR at Bankstown in November 1966 when it was about a year old. Photo by Greg
Banfield. Although similar to the Piper Pawnee, Callairs can be identified by the slope of the nose
profile. -MPR was originally registered to Kun-Air Krop Kontrol of Kunumarra, WA . It crashed
near there on 21 March 1967 when the wing tip became entangled in high cane grass which pulled
aircraft down. It was off register then until September 1969 when acquired by Aerial Agriculture
of Bankstown. It was seen at Tygalgah, NSW ag strip in September 1976 (below) in this shot
by Mike Vincent. It was retired in the 1980s and moved to a warehouse in the Queensland Gold
Coast area. It was re-added to the register in March of 2007 as VH-MRP (-MPR having been
re-allocated) and is still current, being, owned by the Lake Keepit Soaring Club in NSW.