VH-MPN Callair A-9A Quail (c/n 1127)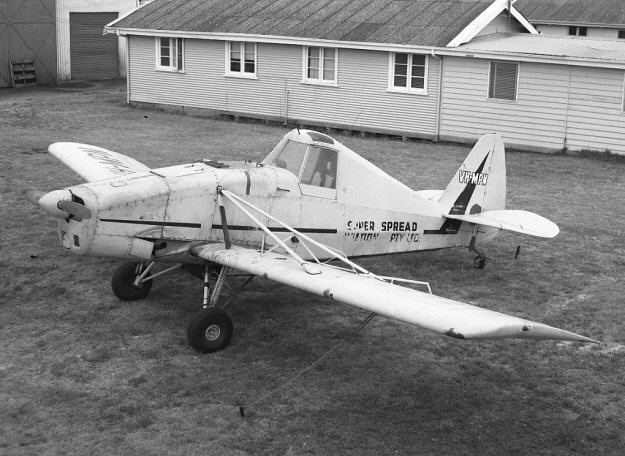 Whatever it was that Super Spread used to paint their name on the fuselage was obviously not
very long wearing. Having said that, top dressing aircraft took a terrible beating from the residue
of whatever it was they were spraying. I recall seeing some sprayers Moorabbin where one
literally had to scrape the stuff off with a knife. Geoff Goodall took this one from a lofty perch
at that very airfield in January of 1969. Ken Tilley's image of the same machine (below) display-
ing a very crudely painted rego, was taken at Shepparton, Victoria, in 1990. Its C of A was
revoked by CASA in 2006.