VH-MPL Callair A-9A Quail (c/n 1192)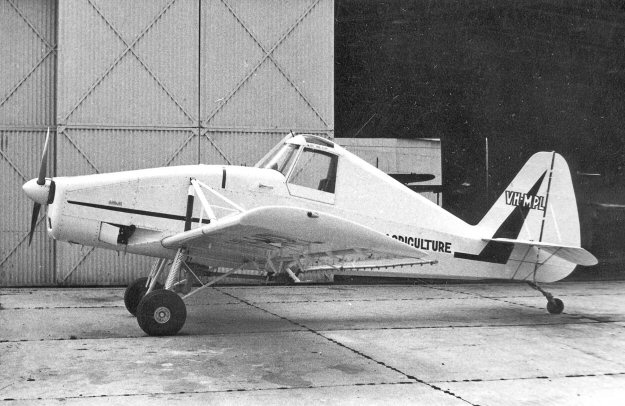 This Callair was first registered in January 1968. It is seen above in this photo from the Geoff
Goodall collection at Bankstown in March of that year wearing Aerial Agriculture titles. Aerial
Agriculture Pty Ltd were the Australian distributors for the type, and operated this aircraft them-
selves out of their Wagga Wagga base. In 1971 it was sold to the RAAF Richmond Gliding club
and converted into a tug. Greg Banfield saw it (below) at RAAF Richmond in April 1973.with
glider towing hook much in evidence. Forty years on it is still owned by the club.