VH-MPI Callair A-91 Quail (c/n 1171)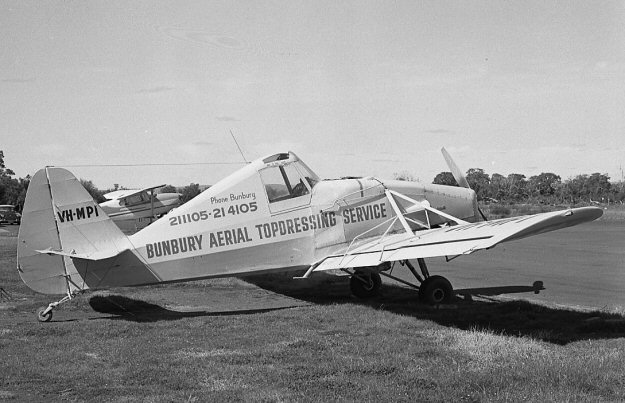 This Bunbury topdresser has forsaken the standard Callair livery. I wonder what happened?
Maybe it was involved in an accident (surely not, for a topdresser?!) and had a less complicated
respray. Taken at its home base by Geoff Goodall in September of 1971. This aircraft had
been assigned the US registration N3576G but I am not sure if it ever bore it, or came new to
Australia directly as -MPI.