VH-MOI AESL Airtourer 115/A1 (c/n 515)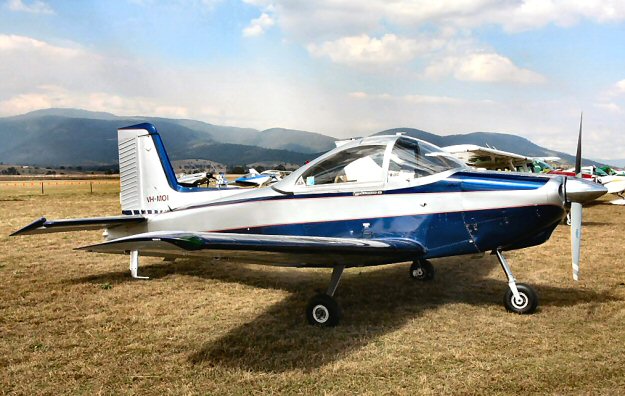 Following cessation of production of Airtourers in Australia in 1967, the design was then built, in limited
numbers by Aero Engine Services Ltd of Hamilton, New Zealand. Also included in their production c/ns
were a number of repaired, original Australian-built machines, of which c/n 515 above, is one. It was
originally repatriated back to Australia as VH-FGZ, being completely refurbished to new standards. It
was re-registered VH-MOI in February 1969. It is still current as seen in the shot above taken by Ian
McDonell at the Watts Bridge Festival of Flight in August 2008.