VH-MOB Victa Airtourer 100 (c/n 151)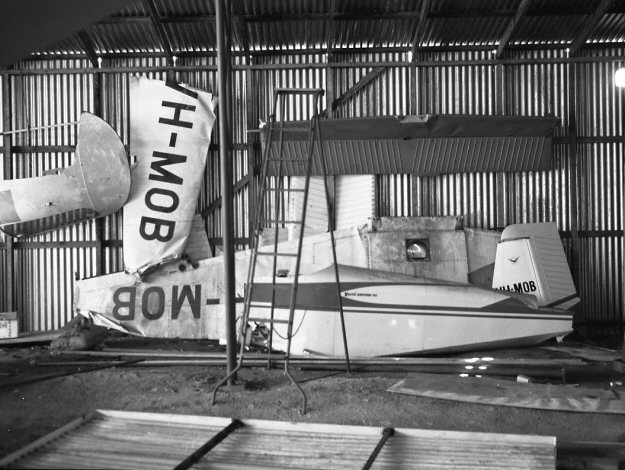 VH-MOB was not the second of Latrobe Valley Aero Club's Airtourers, despite its rego
(VH-MOE was). This one was not delivered until 1965. It came to grief in a crash at
Birchip, Victoria in December of 1966 (quite a way from Morwell, in Central Gippsland).
Geoff Goodall photographed the bits and pieces in the Latrobe hangar in August of 1967
after they had been retrieved. The aircraft was not restored.