VH-MOB DHC-1 Chipmunk T.10 (c/n C1-0059)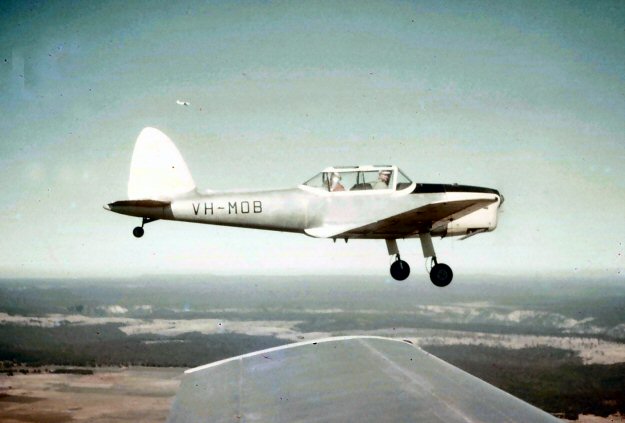 In 1956 the Latrobe Valley Aero Club, (based at Morwell, some 100 km east of Melbourne, hence
the VH-MO regos) upgraded its equipment from its aging Tigers to a small fleet of four Chipmunks.
VH-MOB was one of them. The evocative photo above is from the John Willis collection. My own
shot, below, was at Moorabhbin in 1958 just before it was sold to the Royal Victorian Aero Club.
I do not normally do not take photographs of aircraft wearing cockpit covers, but knowing that it was
soon to be re-registered VH-RVQ I made an exception! This Chipmunk was ex RAF WB618.