VH-MOA (2) Victa Airtourer 100 (c/n 3)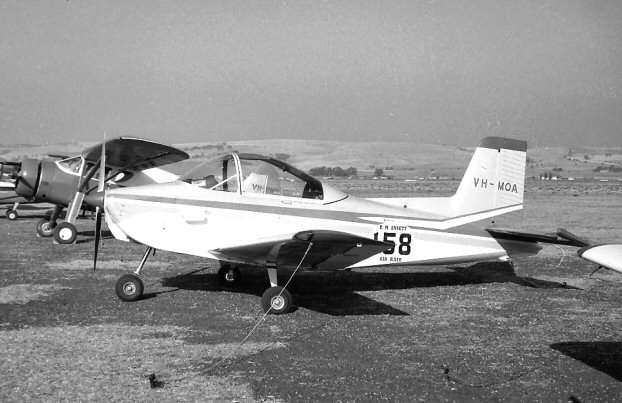 The Latrobe Valley Aero Club, based at Morwell, Victoria, purchased the third production Airtourer,
seen above in March 1965 at Parafield (photo by Geoff Goodall), still wearing its R.M. Ansett Air
Race number (a year after the event). John Wheatley saw it in the hangar some years later (below)
in a 'variation of a theme' paint job. Latrobe owned five Airtourers in the mid 1960s (but only four
at one time). VH-MOA was the first and was originally built as VH-MVT. It is still flying and is
currently registered to an owner in Temora, NSW.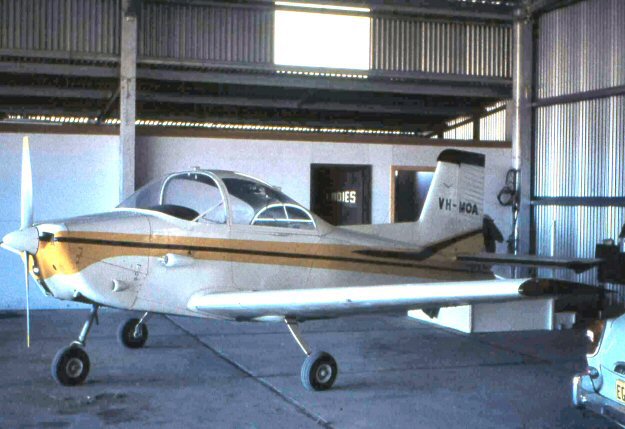 .