VH-MNO Beech N35 Bonanza (c/n D-6776)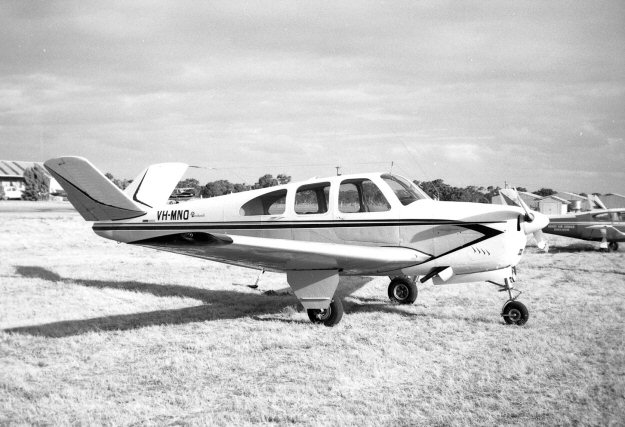 This photo was taken at Swan Hill in March 1965 by Geoff Goodall. This Bonanza was formerly
VH-MNC and was originally registered (February 1964) to Mr. M.N. Calvert of Nerrin Nerrin,
Victoria. When Mr. Calvert traded the above machine in to Beech agents Civil Flying Services
at Moorabbin for a P35 Bonanza he naturally wanted the rego VH-MNC for his new machine
and hence the N35 was re-registered MNO, a change requiring very little paint and brushwork!
Ironically the P35 -MNC was written off in an engine failure crash at Mansfield, Victoria in 1973
whilst the above aircraft is still flying, registered to a private owner in Queensland.