VH-MND Piper PA-28-180 Cherokee (c/n 28-4161)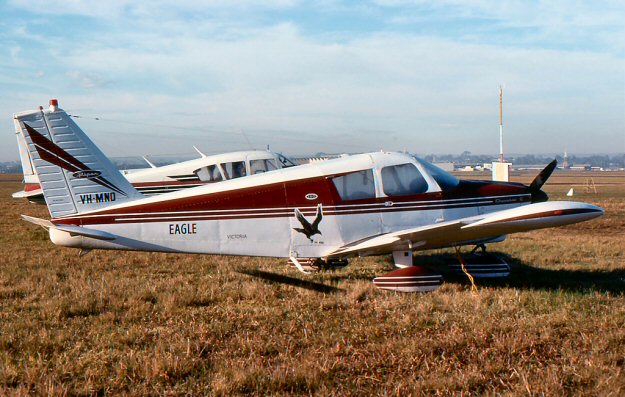 VH-MND was registered to N Calvert and B Sprague of Birregurra, near Colac, Victoria,
in May 1968. When David Carter photographed it at Bankstown in 1976 it was marked
"Eagle Victoria" although the spacing of the words suggested other words had been deleted,
such as a place name. The 1976 register had the owner as a D Hanson, of Heyfield, in the
Gippsland. In an extraordinary coals to Newcastle move, –MND was cancelled from the
register in November 2001 as sold in the US . It became N180BV in April 2002 and was
still current, at Idaho City, in November 2016 . Reports that –MND became N80MD
appear incorrect. The FAA database shows two aircraft have carried that registration, a
King Air A100 and a Vans RV-7A.