VH-MMY DHC-6 Twin Otter 100 (c/n 80)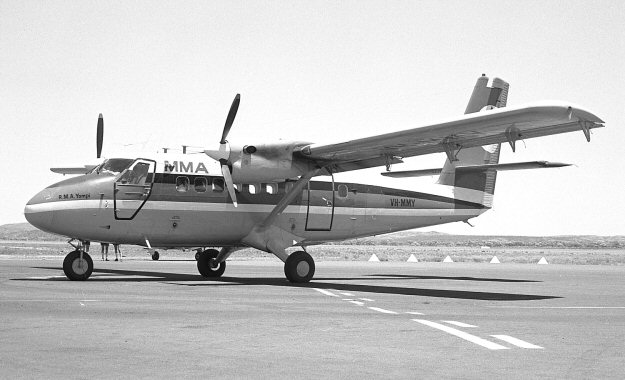 The photo above (from the Geoff Goodall collection) shows VH-MMY

'RMA Yampi'

at Paraburdoo,
WA in October 1971. Brokered out of the Downsview, Ontario plant by Air Capital International,
it was briefly registered N1566 before being flown across the Pacific to Sydney and on to Perth
arriving on New Year's Day, 1968. It was used mainly on MMA's Kimberly services VH-MMY
was sold to Aeropelican in April 1976, a company already using Twin Otters on its Sydney-Newcastle
route . The image below was taken Peter Ricketts (via Geoff's collection) at Bankstown in 1977. This
aircraft was withdrawn from service in 1987 and scrapped at Bankstown.