VH-MMV Fokker F-27 Friendship (c/n 10355)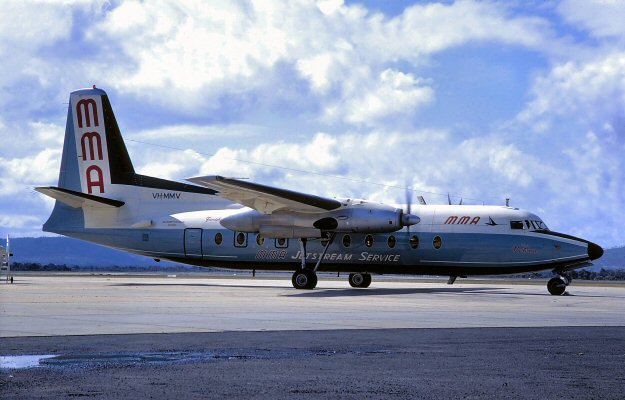 Purchased new in 1968, this Friendship went on to service with the Ansett family of airlines
(Airlines of South Australia, Ansett Australia Airlines etc). The above shot is from the Peter
Gates collection, and, like the previous entry, was acquired to ostensibly illustrate my aborted
book, which was to have covered, pictorially, airline development from 1939 to the mid-1960s.
Not being able to find an interested publisher I built this website covering not only Australian,
but all other world airlines in the era under consideration. Geoff Goodall's show (below)

of
'RMA Victoria' was taken at Perth Airport in November 1969. VH-MMV eventually wound
up with the Peruvian Coast Guard and was still active into the new millennium.