VH-MMP Piaggio P.166 (c/n 365)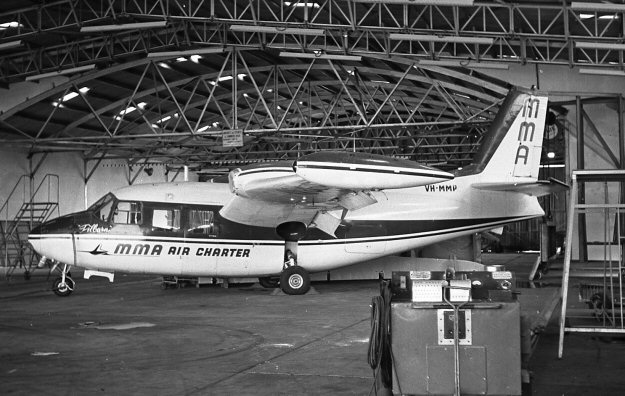 Registered G-APYP to McAlpine Aviation Ltd. in March 1960, this Piaggio was acquired by
MacRobertson Miller in early-1964. It was named

'RMA Pilbara'

and, as the titling suggests,
was used for charter work. By the time Geoff Goodall's photo (above) was taken at Perth in
June 1968 it had been retired by MMA and was awaiting sale. It was sold to Towermain
Constructions in June of 1969 and departed Perth in October of that year ostensibly to be used
by Ansett Airlines of Papua New Guinea. In the event it broke down at Horn Island, Qld and
remained there for 5 weeks. It was then ferried to Bankstown; and later to Moorabbin. In July
1970 it was sold to Motif Air of Melbourne. It appears to have been a bit of a lemon, and it
did a wheels-up landing at Essendon on 2 March 1971 after the port wheel wouldn't come down.
Upon being repaired it was sold to Forrester Stephen Aviation, at Essendon, circa 1971-72,
using parts of VH-ACV. By 1975 it was with Daroche Developments Pty. Ltd, then to Peter
Sagar, t/a Tasman Airlines. Peter Kelly's shot # 2 below (via Geoff Goodall) shows it at
Essendon in June 1975 wearing Tasman titling. Following that are two photographs by Greg
Banfield both at Bankstown, #3 being in April 1979 and # 4 in January 1987. It was the last
P.166 flying in Australia and eventually became static at Bankstown, awaiting repairs. These
proved to be very expensive ($400,000 being quoted) and it was struck-off the register on 7
August 2002 and donated to the Australian Museum of Flight at Nowra, NSW. It did not re-
main there and now serves as an advertisement for the HARS Museum at Wollongong/Albion
Park (see Phil Vabre's photo # 5). Finally, in May 2013 I received the final photo (# 6) from
Phil showing it spendidly restored - still at Albion Park.



2

.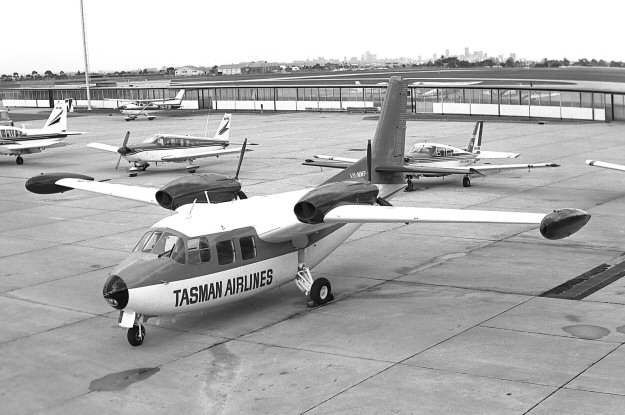 3.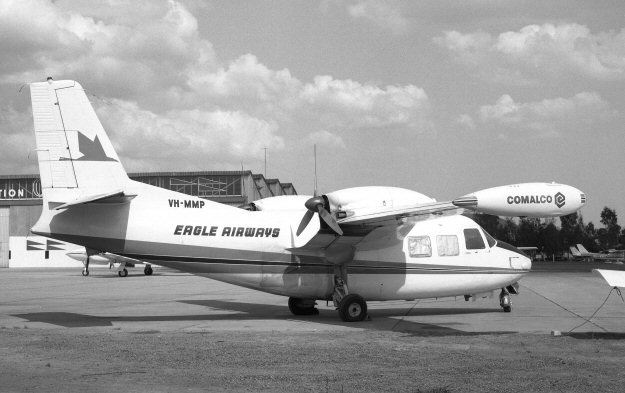 4.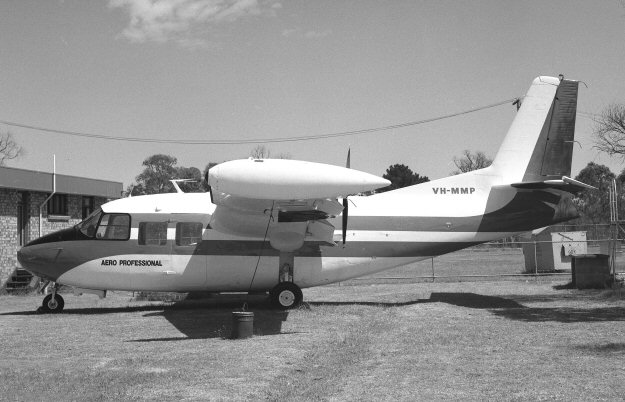 5.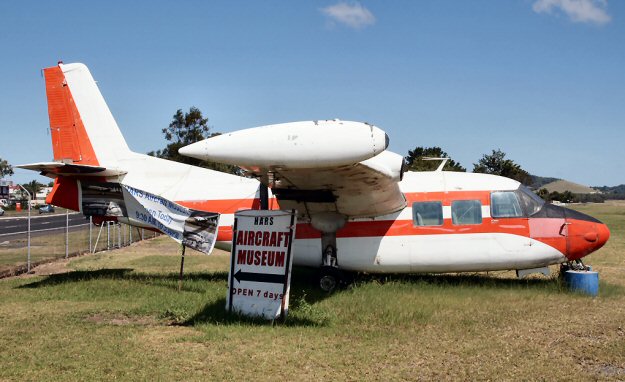 6

.