VH-MMJ Avro 652A Anson 1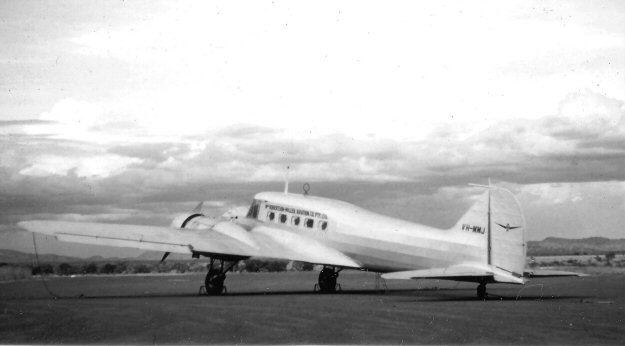 Very few photos of this Anson appear to exist. It is VH-MMJ

"RMA Drysdale

" and this shot was
taken at at Halls Creek WA, by Colin Hayes (seen here via the Geoff Goodall collection) circa 1952.
It was formerly W2015 in the RAAF and civilianized in December 1946 as VH-AYQ. When purch-
ased by MacRobertson Miller Aviation in 1949 it was re-registered VH-MMJ. MMA based some
of its Ansons at Derby for the Kimberley stations runs and also for their Royal Flying Doctor Service
contract. This Anson was sold by MMA to Carsair Air Service, Port Moresby in March 1958 and
re-registered VH-BIZ.