VH-MMB (1) Avro 652A Anson 1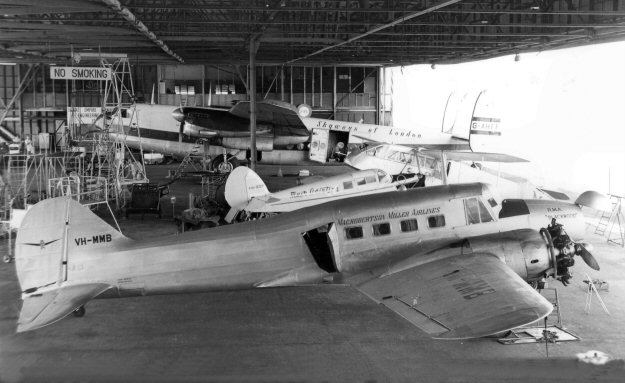 This classic photograph by the late Peter R. Keating (via Geoff Goodall) was taken in the main civil
hangar at Darwin Airport in 1956. Peter was a BOAC purser at the time and went everywhere!
MacRobertson Miller Airlines based several of their Ansons at Darwin well into the 1950s for weekly
runs to remote country towns and cattle stations. This Anson had the name "

RMA Blackwood

" on
the nose. (MMA named all its aircraft after WA rivers, with the first letter matching the registration in
their VH-MM series). Note Muir Aviation Proctor III VH-BQP and Skyways of London York
G-AHFF in background undergoing maintenance, the latter by Qantas. (Skyways had the contract
for weekly courier runs from the U.K. to the Woomera Rocket Range in South Australia).