VH-MLS Piper PA-25-235 Pawnee B (c/n 25-3809)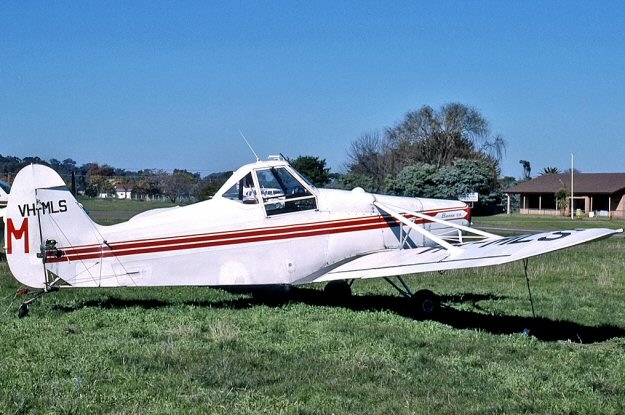 Danny Tanner's shot (above) ot this fairly late model Pawnee was taken at Cootamundra, NSW in
July 1988, a decade later than Geoff Goodall's photo below, which was in a shed (one could hardly
call it a "hangar") at Albury, NSW, in May 1967. It was owned by Border Aviation Agriculture
Pty Ltd originally although had become a glider tug in latter years. Possibly it was in that status in the
time of Danny's color photo. I am not sure what the significance of the 'M" on the rudder was. Still
current, it is earning its living nowadays as a glider tug for the Canberra Gliding Club in Australia's
Capital Territory.