VH-MLR Piper PA-25-235 Pawnee B (c/n 25-3749)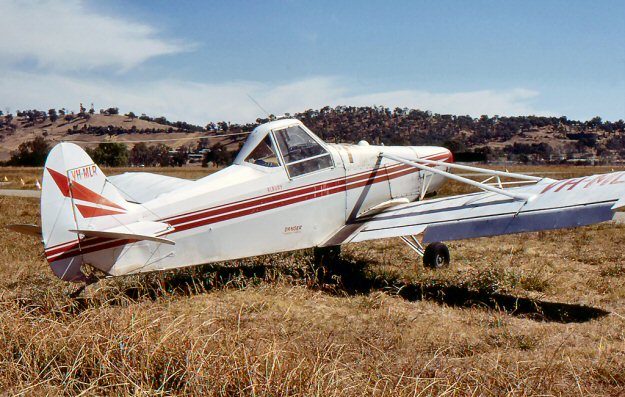 VH-MLR was registered in April 1966. Along with sister ship VH-MLS, it was operated
by Border Aviation Agriculture, at Albury, where David Carter photographed it in 1979.
Over the next decade or more the aircraft was used as a cropduster across three or four
states: NSW, Victoria, Tasmania and South Australia. The last two are known for the
accidents that befell it . On February 2, 1988 it overran a farm strip and was damaged at
Sprent, Tasmania. Then on August 19, 1989 it failed to get airborne from an ag strip
near Peterborough, SA. The metal tube and fabric airframe of the Pawnee lent itself to
repair and in November 2016 –MLR was still current . It was operated as a glider tug
for the Darling Downs Aero Club at Jondaryan, Queensland.