VH-MLH Cessna 172C Skyhawk (c/n 49268)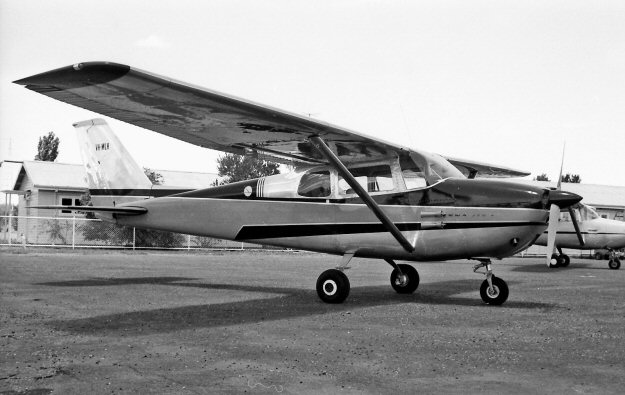 This photo was taken at Narromine in 1963. The Skyhawk (ex N1568Y) was owned at
that time and for at least a decade after, by M. L. Hewitt of Gleninga Station, via Condo-
bolin, NSW. It is currently owned by Darren Hewett - different spelling - same family
or a coincidence?). As was the style in the 1960s the rego was painted in minuscule lettering
on the fin. Bob Neate's original photo was quite sharp, although when reduced the identity
is scarcely recognizable. I have. therefore, reproduced it in an enlargement below.