VH-MJF Cessna 180A Skywagon (c/n 50072)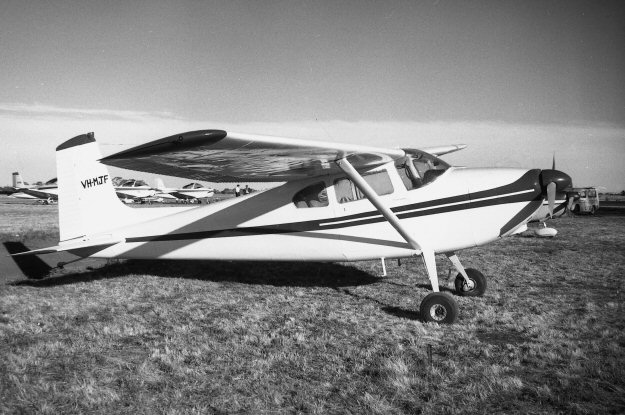 Geoff Goodall indicates that this Cessna was 'privately owned' when he took this shot at Orange,
NSW in February of 1966. Clearly it has had a repaint job from its original Cessna markings, and
I definitely do not care for the rendition of the letter "J" with the top cross-bar. Very gauche! This
180A is a 1957 model (ex N9774B) which first came onto the Australian register in 1959. It is still
current and is registered to an owner in Victoria.