VH-MJE Beech D-17S (c/n 4922)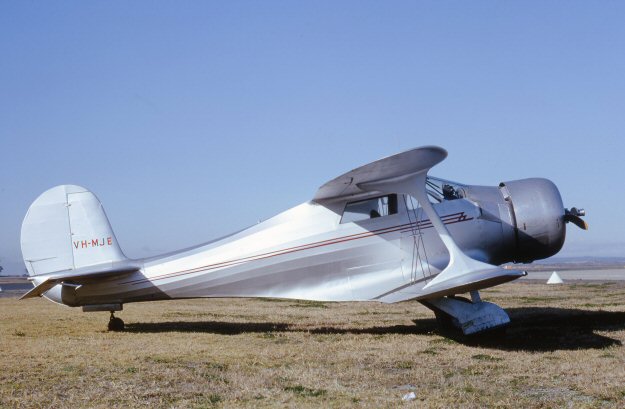 VH-MJE was the ex RAF Beech UC-43 Traveler FZ432, civilianized in 1947 as G-AJJJ.
It was exported to Australia in December of 1952. Greg Banfield's shot above shows it at
Mascot in August 1966 Barry Maclean took a shot of it at Avalon in the 1990s after it
had received the stunning (and original) red paint job (below). After 46 years in Australia
it was sold in South Africa in 1998 as ZS-OIX. I contacted Paul Treleven in South Africa
who kindly sent me the nice air-to-air shot of ZS-OIX (bottom of page) that he took over
the Hartbeespoort Dam near Pretoria in 2005. The camera aircraft was a Cessna 210.