VH-MIM Piper PA-28-235 Cherokee (c/n 28-10180)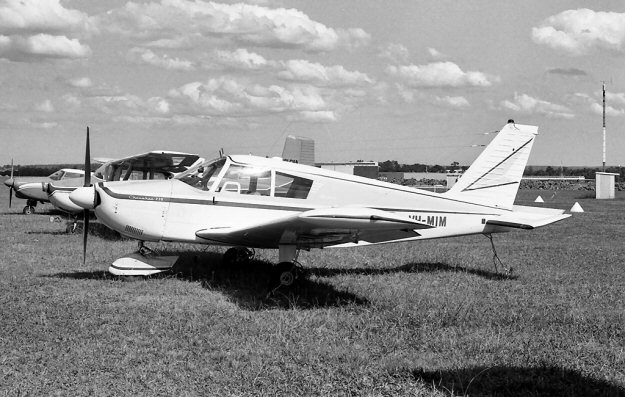 After very briefly being VH-POW, VH-MIM was registered in June 1964. The significance of
–MIM is lost in time but when David Carter photographed it at Bankstown in 1970 it was not
wearing any markings that might give a clue. In 1976, the aircraft was based at Leitchville,
in northern Victoria. –MIM suffered two heavy landings which ultimately saw it removed
from the register . The first was on January 25, 1998, at Numurkah, which caused the nose
wheel to collapse and damaged the fuselage. Some sources say the aircraft was written off
after this accident but it did return to the air. –MIM's second heavy landing was near Mansfield,
Victoria, on July 31, 2009 causing damage to the fuselage and wings. It was owned by Janson's
Concrete and Haulage of Bairnsdale at the time and this time it was removed from the register
as destroyed.