VH-MIF Piper PA-24-250 Comanche (c/n 24-2570)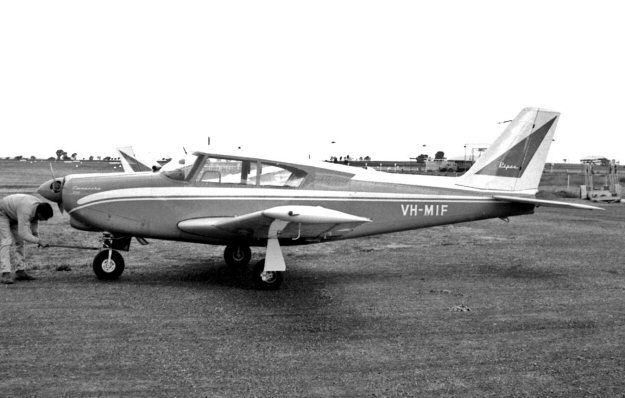 This Comanche was registered in November 1961 to Airwork Pty Ltd of Young, NSW.
It went to Davey Air Services at nearby Dubbo in February 1964. Bob Neate's shot
above was taken at that venue in 1962, whilst Arthur Perkins' photo below was at Adelaide
in 1965, by which time it had acquired titling. . VH-MIF was one of the many aircraft dest-
royed at Darwin Airport by Cyclone Tracy on Christmas Day, 1974.