VH-MIA Hughes 369E (c/n 109-0211E)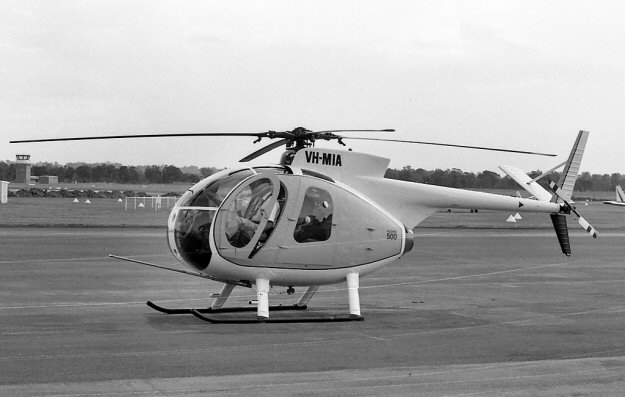 Registered in March 1970, VH-MIA was delivered to Carpentaria Exploration in Papua
New Guinea where its excellent hot and high performance was put to good use. David
Carter photographed it at Bankstown prior to delivery . In May 1974 it was transferred
to the new Papua New Guinea register as P2-MIA before returning to Australia in Nov-
ember 1977. VH-MIA was damaged in a accident at Gosford, NSW, on March 22,
1980. It was shipped back to the United States for repairs and became N9045F.
The helicopter was destroyed in a crash at Jacksonville, Florida on June 16, 1986.
It was being operated by a TV station for traffic reporting when the tail rotor drive shaft
suffered a fatigue failure and N9045F spun into the ground, killing those on board.