VH-MGB Piper PA-22-150 Tri-Pacer (c/n 22-6867)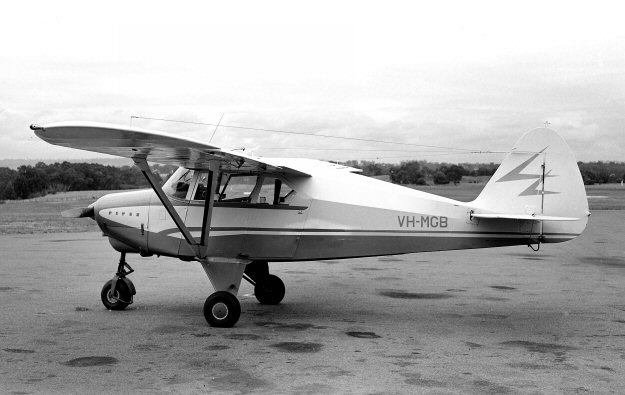 VH-MGB was first registered on 18 September 1959 as a PA-22-160; although was converted
in February 1970 to a -150. Then on 12 August 1975 it reverted back to a -160. It was struck
off the register on 30 September 1985 and then restored on 1 March 1993 as a -150 again. I
wonder to what use were the alternate power plants put whilst being recycled through this airframe?
Greg Banfield saw it (above, as a -150) at Camden on 23 September 1973. As is the case with
several Tri-Pacers, it was converted to tail dragger status, and Phil Vabre saw it recently (below,
in April 2011) at Echuca, Victoria.