VH-MFH Cessna TU206B Super Skywagon (c/n U206-0802)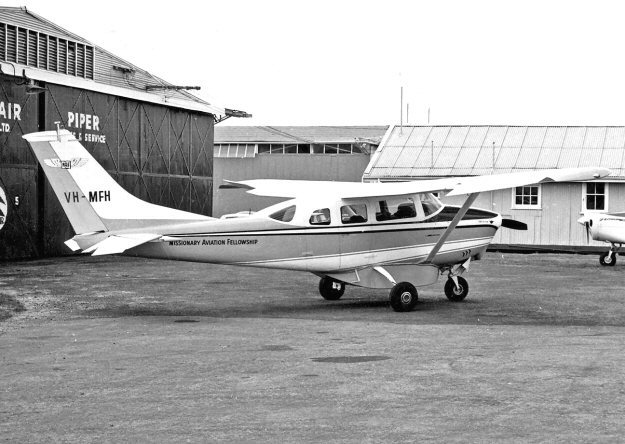 The Missionary Aviation Fellowship never seemed to be short of a buck or two, Even in the late
1940s they were able to get hold of the latest US aircraft.....generally Cessnas. Anyway, here's a
top-of-the-line Turbo Utility Super Skywagon at Moorabbin in July soon after the aircraft had
arrived and just prior to flying to its base in PNG. Photo by Peter Limon. When PNG became
independent in 1974 this aircraft was re-registered P2-MFH.. It was written off in a crash at
Eliptamin in 1990.