VH-MFB Cessna 185C Skywagon (c/n 185-0762)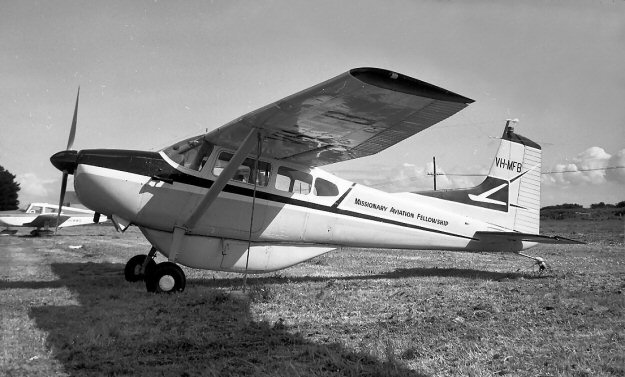 VH-MFB the first (I think) at Moorabbin in September 1966 - photo from the Geoff Goodall
collection. It was "down south" for overhaul at Mafair's workshop at Ballarat, taking a break
from its arduous missionary duties in Papua New Guinea. This 1964 model was assigned the
US registration N5862T, although may have gone straight to PNG from Wichita, since it was
registered P2-MFB in the same year. Following its re-registration onto the Australian register
as VH-MFB (Mafair aircraft seemed to have interchange regos bouncing between the PNG and
Australian listings regularly) it was again registered in PNG as P2-IDL. At some point it appears
to have been upgraded to a C.185E. Fate unknown.