VH-MED Piper PA-39 Twin Comanche C/R (c/n 39-96)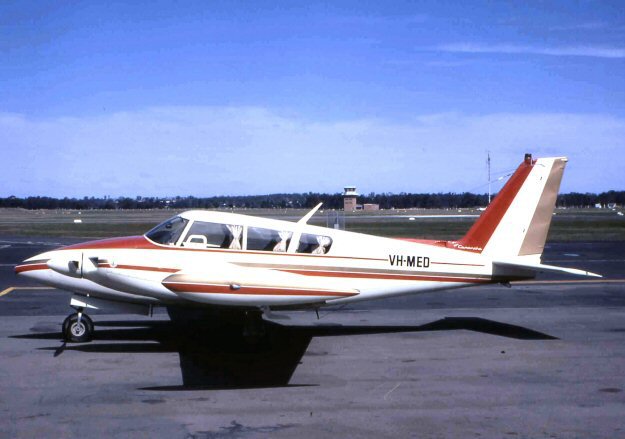 The PA-39 was a PA-30 fitted with counter-rotating 160 hp Lycoming IO-320-B1A engines
accompanied by modified wing leading edges. Only 152 of them were built. Theoretically
this John Wheatley shot should not appear in this selection, since VH-MED was built in 1971.
However, it is a "new" type and hence I will make an exception. At least a dozen of them out
of a total production run of a mere 152 found their way out to Australia. This particular air-
craft was re-registered VH-MAB in 1983, and, as such, is still current today (2012). .