VH-MDK Cessna 180D (c/n 18051050)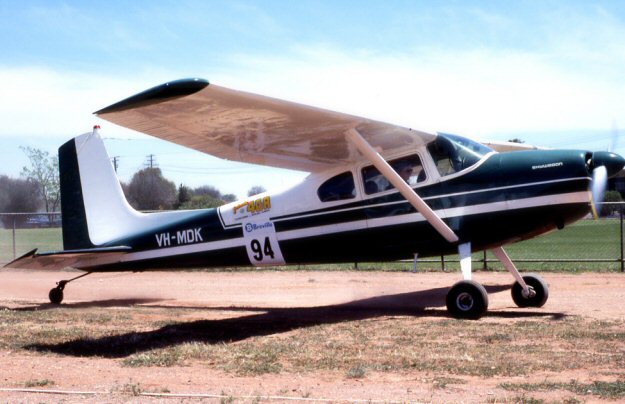 This 180 came in from Indonesia in October 1968. It had a rather interesting history inasmuch as
it was first regsietered in September 1961 to Miluva (Missieluchtvaart/Mission Flight Service) in
West Irian as JZ-PTI. The aircraft was a donation from Pope John XXIII, which he granted after
seeing pictures from the crashed JZ-PTH. When Indosenia took over West Irian the Cessna was
re-registered PK-RKI. In Oz, it appeared to have participated in several rallies from time to time.
Danny Tanner';s shot above was taken at Broken Hill, NSW in November 1978 when it was spon-
sored by radio station 4GR Toowoomba, Qld in a rally. Withdrawn from use in 1984, it languished
somewhere until restored in 2009 when it went to New Zealand as ZK-BZP.